Focus Enterprise Value
Strategy | Value Enhancement | M&A
Corporate Development is our DNA.
Löbbecke & Cie. is a leading management consultancy specializing in Corporate Development. We advise entrepreneurs, shareholders and managing directors of medium-sized companies on all issues relating to Strategy Review, Enterprise Value Enhancement and the Acquisition and Sale of companies (M&A).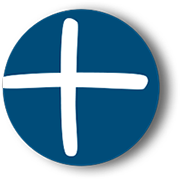 Strategy
For us, an effective strategy is the starting point for a targeted increase in Enterprise Value.
We offer creative support that help companies develop and implement matching strategies to enhance competitiveness, conquer new fields of growth and improve bottom-line profitability. The Enterprise Value is an effective indicator for a successfully managed company.
Value Enhancement
In practice, Value Enhancement is achieved through the successful implementation and effective execution of strategic initiatives which were developed within the strategy process. Value Enhancement is Strategy in Action.
Value Management is no day-today business. It requires extensive expertise and practical experience in Corporate Development. Based on their long-term experience, Löbbecke & Cie. helps owners and management in successfully launching, implementing and executing Strategic Initiatives with the aim of increasing Enterprise Value.
M&A
M&A-activities (Mergers & Acquisitions) facilitate a quantum leap. Two different objectives can be pursued through M&A:
To increase Enterprise Value through the Acquisition and/or Sale of the company or

to realize the Enterprise Value by selling the entity.
Löbbecke & Cie. provides "deal-critical" support on both occasions. We guide and help our clients in all phases of an M&A transaction. In doing so, we work together with all parties involved in a trustworthy and results-oriented manner.
Our common goal is to achieve the best possible success of a transaction.
The STRATEGIC BLUEPRINT gives a company the right direction. VALUE ENHANCEMENT Projects produce concrete results. M&A enable a quantum leap into a new, better future.
A first step is a confidential approach
We look forward to hear from you. Please get in touch with us!
info@loebbecke-cie.de. | Fon +49 (0) 69 64357609